Manas

Yoga
for a happier, healthier you!

Here at the Manas Yoga, we make yoga classes accessible and inclusive – without judgment, pressure or demands. This is a yoga studio for everyBODY – and we mean all body types, all abilities, all ethnicity, just have a look at our team!
Manas is a Sanskrit term which means "the sensory or processing mind." The Manas Yoga method connects purposeful movements with conscious breath, and our educational approach improves body awareness and promotes individual choices. We believe that yoga is a personal practice; asana (yoga poses) will look differently for different people for the simple reasons that we vary in our body structures, experiences, nutrition, and lifestyle. Our goal here is to guide you in finding a practice that works best for you.
IMMERSIVE YOGA EXPERIENCE
Manas Yoga is the first yoga studio in Vienna that offers an immersive experience. Our space is designed to soothe the senses. Our yoga rooms feature a distinct sound that we have recorded together with Scopeaudio. The intention is to use rhythm and frequency to create shifts in our brainwaves that allows us to be more calm, but at the same time increases our alertness.
Amenities
We provide everything that you'll need for your yoga practice, so you can travel light – physically, emotionally, and mentally.
Our yoga mats are closed-cell Manduka Pro mats that are latex free and are sanitized before each practice. Each mat setting includes a yoga belt, and blocks. Our bolsters, blankets, yoga belts, and eye pillows are made exclusively by our own seamstress using Eco-friendly and sustainable materials of the highest quality.
Our baths are provided with soaps and shampoos which we make ourselves to ensure the best quality ingredients. We make them fresh by hand without preservatives, artificial perfume or packaging, using only vegetarian ingredients. They are not tested on animals. Our raw materials are the highest quality, most of them come from our own plants. We have a very strong commitment to the communities and areas from which we buy our ingredients. We feel that our ingredients should be bought in a respectful way, safeguarding the environment and the social impact.
We also provide hair dryer, hair straighteners, and towels in our baths and changing rooms.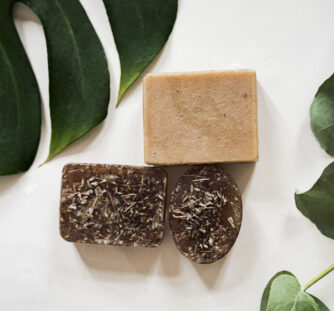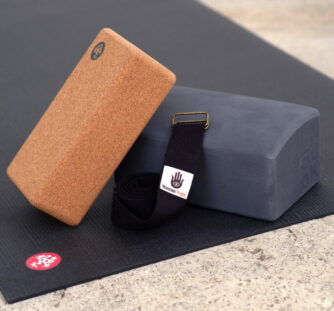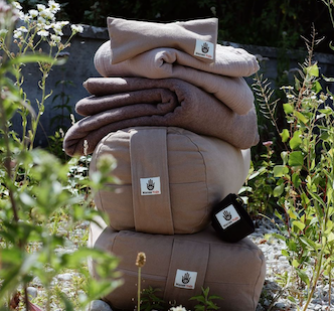 Our Values
At Manas Yoga we are committed to offering quality yoga classes, yoga workshops, yoga retreats, yoga teacher training, yoga teacher apprenticeships, Thai Yoga Massage and a lot more services. Our family of teachers and yogis are united by these core values:
KINDNESS (AHIMSA) – Is the first step to yoga
ACCESSIBILITY – Being open to everyone by providing a welcoming experience at a reasonable price
COMPASSION – Tuning into those around us, and treating others as we would like to be treated
More
Address:
Franz-Josefs-Kai 41/17 | Vienna, Austria, 1010          
Opening Hours
Mo-So: 07:00 – 22:00 | Open all year!              
Testimonials
The creative movement class (I would also call it an intuitive dancing:) ) is smth everyone should try out at Manas Yoga! Sabrina is an icredible and gentle teacher, I felt extremely welcome and comfortable with her. Will for sure come back
War beim Meridian Yin Yoga, sehr entspannende Yoga Stunde, es wird darauf geachtet, dass man die Posen richtig ausführt! 🔝
Best yoga studio in town, cozy and relaxing atmosphere , friendly people Fully recommended
china castañeda
2023-10-04
Healthy back class with Angie was great! She really makes sure you do the movements the right way! Would recommend 😊
Daniela CODARIN
2023-09-30
I know Erika, the studio founder, and her classes. She is excellent. I like a lot her Meridian Yin Yoga. I've tried Pilates with Birgit and had possibly the best Pilates class ever. There are a lot of classes and an ample choice which is an advantage is your timetable is flexible like mine.
Wunderschönes, helles Studio in 1010, öffentlich gut erreichbar mit einem breiten Angebot an Kursen - es gibt nicht nur Yoga, sondern auch Pilates, Movement und Klassen für Kinder! Besonders praktisch ist das kostenlose Benutzen der Yogamatten vor Ort, eine Duschmöglichkeit ist auch vorhanden so wie ein Communitybereich, um sich mit anderen Praktizierenden auszutauschen. Absolute Empfehlung 😊
Yoga can be a lot, but above all Manas Yoga is our way to more well-being. The Manas Yoga is a special Studio cause made with a lot of love from Erika. I made the choice of a yoga therapy with Erika. Her intuition and insight blew me away. During our first meeting, she could put a name to my pain, suggested exercises to practice during my vacations. She followed me online until I came back. Within a month I had regained my range of motion. I no longer had the constant pain, and was able to go back to dance and training. Erika, despite opening her Manas Yoga studio, always found a flexible appointment that suited me. She offered me a personalized progressive treatment. A combination of exercises, asanas, mindfulness, acupuncture, acupressure and massage. I'm so glad I discovered Manas Yoga Studio, where I can choose from a variety of classes, teachers, and yoga styles. There is something for everyone! I found my meaningful yoga experience, thank you, Namaste 🙏🏽
Stella Trokhymets
2023-09-20
Manas Yoga Vienna studio is so beautiful and cozy place in the 1st district of Vienna. You can join so different yoga classes with the professional teachers there. You prefer early morning classes or yoga during your work break, or in the evenings? You prefer hot yoga or more relaxing? The schedule is so full, just check it on it's website. If you have kids bring them too, there are Yoga for Kids classes also! I recommend it for sure!
Thomas Aichinger
2023-09-19
Super freundlich. Sehr sauber. Breites Programm an Klassen für alle Stufen und Alter. Gut erreichbar. Kann ich nur weiterempfehlen!
Angie In Motion
2023-09-19
Join Our Community
Get notified with the next updates